Fleetwood and District Pool League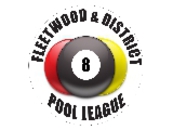 Fleetwood and District Pool League
Season Summer 2017
Fleetwood and District Pool League
The Fleetwood Pool League has been running for 33 years (2017) During this time there have been numerous teams and players involved. The league currently consists of 17 teams. In last few years a number of teams from outside Fleetwood have entered the league and the League has proudly adopted the title of Fleetwood and District Pool League. The league is also proud to now be an affiliated member of the English Pool Association (EPA).
The League is run on a Tuesday night and the season consists of 2 divisions and every team in the division will play against each other home and away, with two points being awarded for a win. The top two teams from Division 2 will be promoted to Division 1. The bottom two teams from Division 1 will be demoted to Division 2.
This season will see a major change as the league introduce World Rules in line with the EPA. We will also be introducing a new match format of 6 Singles and 3 Doubles.
Singles and Doubles knockout Early rounds will take place on a Tuesday Night with Quarter/Semi Finals played on a set night at a set venue and Final played on a set Tuesday night at a set venue
Team Knockout competition/Team Plate competition is played during the season on a Tuesday Night. Losers in Round 1 of the Team Knockout competition will be entered into Round 1 of the Team Plate competition
Fleetwood and District Interleague Team is now starting it's 2nd season participating in the Lancashire's Interleague competition. A good first season finished with 2nd place in Division 2 and promotion to Division 1. Anyone wanting more information on the Interleague team please contact Michael Holding.
Committee Structure of the league is as follows (May 2017):

The Chair of the League - Mike Reaper
The League Secretary and League Treasurer - Dave Brady
Singles and Doubles Knockout Secretary - Michael Holding

Fixtures and League Republic Secretary - Lee Birch
Golden Cue Secretary - Simon Slater

Billy Melvin is Honorary President

Additionally, each team captain is a committee member and is able to vote at meetings.
If you are interested in starting a team in your local pub please feel free to contact us at:
https://www.facebook.com/#!/groups/166161186558/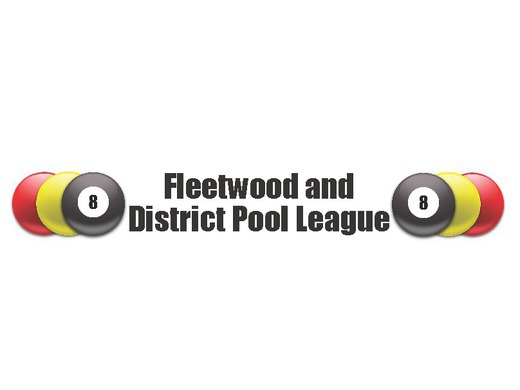 Follow the league to get the latest news and results straight to your email
New Season
New Season starting 20th February 2018. Match Format will be 6 Singles and 3 Doubles. To enter Singles and Doubles you must have played or been present at 50% of your teams matches throughout the season. Rules to be published soon.
NEW SEASON INFO